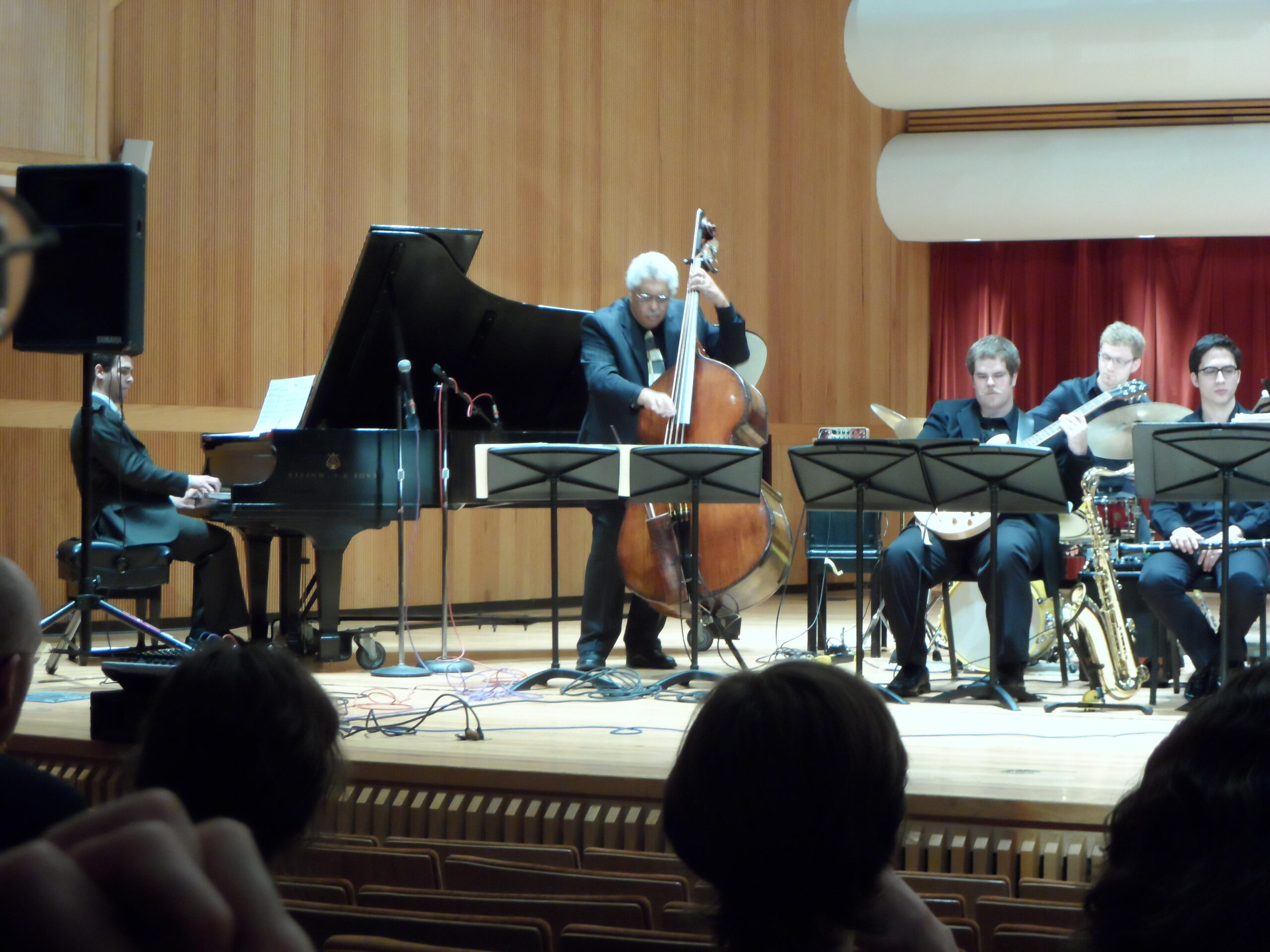 I am still floating
Posted: February 5, 2014
The concert was spectacular! This was a huge dream come true to have my three movement orchestra work, MASS TRANSIT, performed. The performance gave my goose bumps! Maestro Kimcherie Lloyd was fantastic. She had such control and was so clear. The Orchestra performed magnificently. This was the African American Music Heritage Institute concert with the University of Louisville Symphony Orchestra. The second piece was, MOODS, for big band and strings and woodwinds and it was sensational. Picture this: all those strings and woodwinds and a big band all on one stage, performing beautifully together.
The second half of the program we performed four of my big band compositions. It was pure FUN! A huge thanks to Jerry Tolson, who invited me, and Maestro Kimcherie Lloyd and Maestro John La Barbera for welcoming me and conducting the ensembles so beautifully. I am still floating!
I feel blessed it didn't snow that night! Louisville was having weather challenges(!) and the school was closed during the day. I feel blessed that it didn't snow that night and the concert went on as planned. We had a good crowd, very receptive, and I may not come down for days!
Mass Transit Performance


Are we ready? Ok, let's go. Kimcherie Lloyd Conducting

University Of Louisville Symphony Orchestra ~ Eight basses, count them!

Introducing the composer..Oh, that's me!

"Hi Rufus! Are you there?" "I must confess, I love conducting the Jazz Ensemble!"
Moods – Big Band with Strings and Woodwinds, Kimcherie Lloyd conducting

University of Louisville Jazz Ensemble I ~~ John LaBarbera Conductor ~~ Rufus Reid, Guest Artist