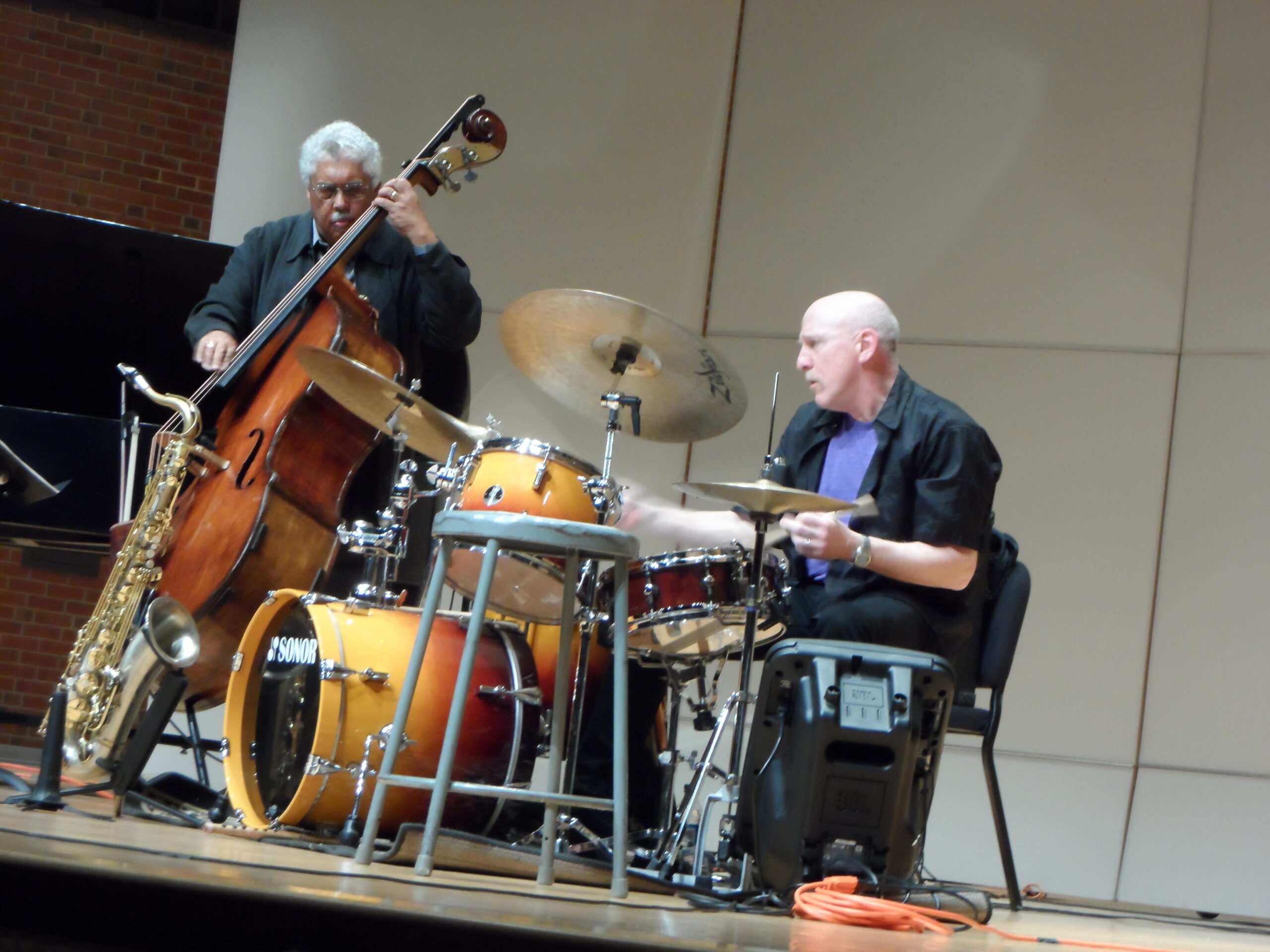 Weekend with Dave Liebman, Ravi Coltrane Quintet
Posted: February 17, 2014
What fun! Playing with Dave always give me such pleasure, and always makes me throw down. Despite the weather, we arrived at Chris' Jazz Cafe in Philly on Feb 8 ready to play. A night with sold out sets, excellent music and great fun.
Sunday on to Towson University where the Baltimore Chamber Jazz Society now holds their concerts, to another hot set on a chilly afternoon. A great audience and more fun on the bandstand.
Ummmmmmm, play it, Rufus
Only Dave!
Ravi and Dave meld sounds gorgeously
What an exhilarating weekend. Adam Nussbaum always makes the set fun.
And as you in the Northeast know, a drive home in the snow storm!