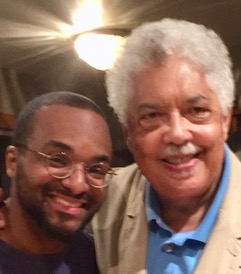 Recording for Newvelle again!
Posted: August 20, 2019
Newvelle Records! A most innovative company. You may remember that they released my Terrestrial Dance; The Rufus Reid Trio with The Sirius Quartet, on their Second Session. I believe that session is now sold out. They are sending out their Third Session Recordings this year. But they are continuing to record and happily for me, their Fifth Session will include my Duo recording with Sullivan Fortner! I could not be more pleased. Recording with this young man was pure pleasure. Working with Newvelle is incredible.