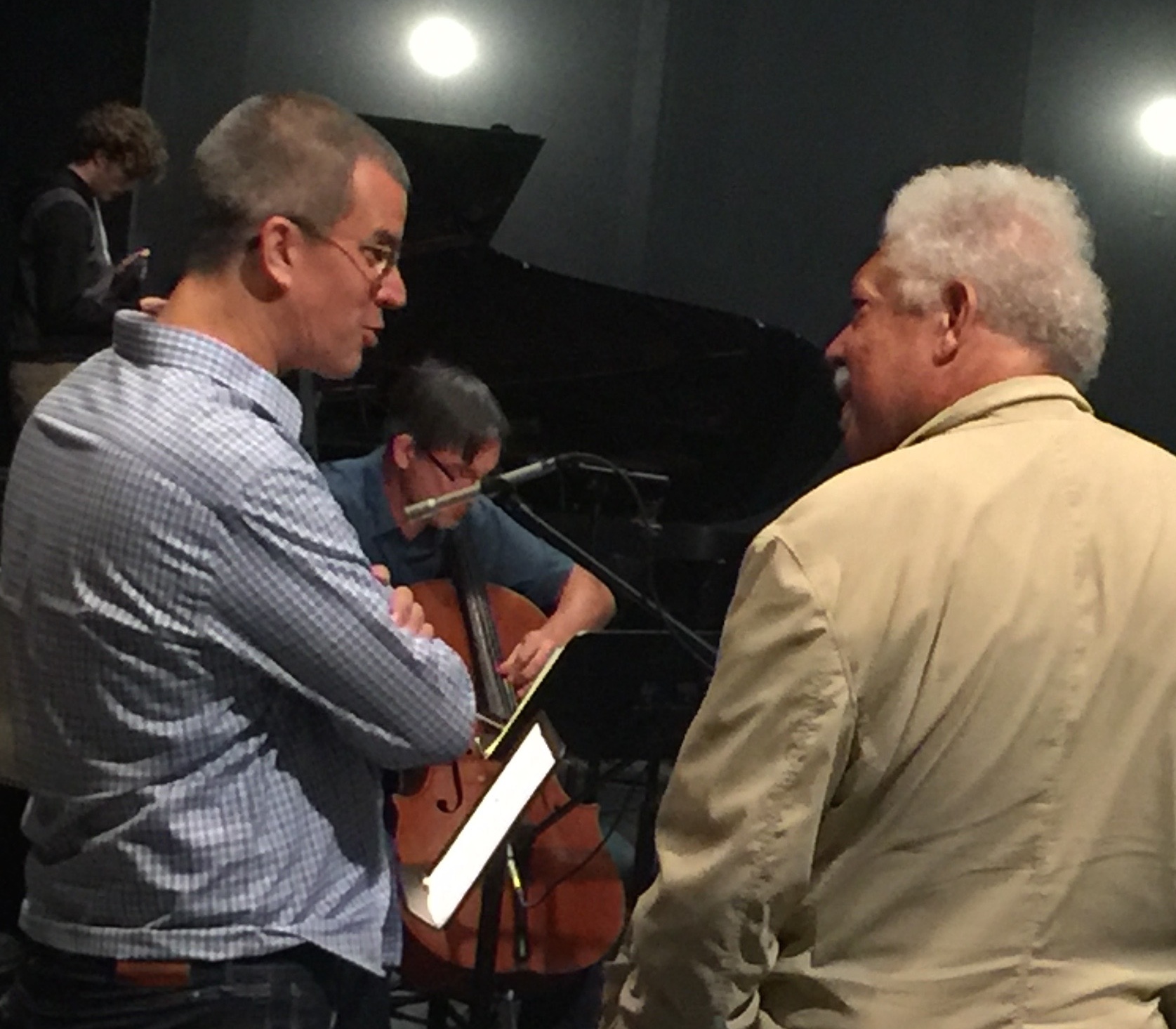 My Music performed by The Pittsburgh New Music Ensemble
Posted: July 5, 2018
Friday and Saturday is the debut of my new commissioned work, REMEMBRANCE, for the PITTSBURGH NEW MUSIC ENSEMBLE.
The PNME show will be streamed live via Facebook live on the
PNME FB page. It will be streamed both Friday and Saturday at 8pm EST.
I have been in Pittsburgh since this past Sunday rehearsing and the time here has been, in a word, SPECIAL! This new composition and is in tribute to three renegade composers, Thelonious Monk, Dizzy Gillespie, and Leonard Bernstein.
There are two other commissioned composers, Jung Yoon Wie, and David Biedenbender. Each of their works are absolutely beautiful and the three works make a very strong program. We three were commissioned by the American Jazz Forum's CONNECT program. I do hope you have time to watch and listen.
The instrumentalist in PNME are world-class virtuosi: Nathalie Shaw-violin, Norbert Lewandowski-cello, Lindsey Goodman-flute, Eric Jacobs-clarinet, Oscar Mikaelsson-Piano, Ian Rosenbaum-Percussion, Lindsay Kesselman-soprano, Timothy Jones-bass-baritone, and Kevin Noe, Artistic Director.