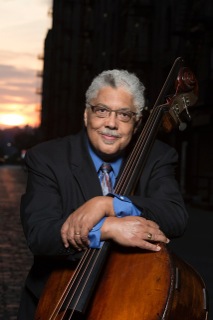 Rufus Reid at The Manchester Craftsmen's Guild
Posted: February 2, 2017
I cannot think of a better way to celebrate my 73rd birthday!
I'm going to Pittsburgh, PA, to do a full Rufus Reid Tribute to Ray Brown & to celebrate The 30th Year of The Manchester Craftsmen's Guild. This fantastic place deserves the best of celebrations. Dear to my heart is the MCG Jazz program! Check this place out!
We will have two full evenings of jazz, Friday and Saturday February 10-11, 2017.
My trio, with pianist Steve Allee and drummer Duduka DaFonseca, will begin the night's festivities. We will have a bass quintet with Pittsburgh bassists Paul Thompson, Anton DeFade, Miles Jackson and Eli Naragon and myself. The second half of the program will be my Trio joining The Pittsburgh Jazz Orchestra, performing some of my big band charts.
Come celebrate with us!