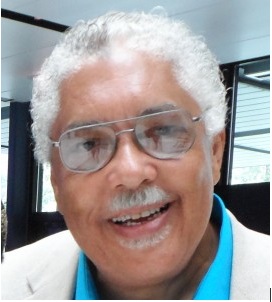 A Great Time at The Chicago Jazz Festival!
Posted: September 4, 2014
What a weekend! There is something special about making music in Chicago.  My "Hues of a Different Blue" Band appeared on the Festival Friday eve.  Steve Allee, Winard Harper, Bobby Watson, Derrick Gardner and JD Allen and myself!  We were ready, and we had a fabulous time.  We ended our set with an Eddie Harris tune.  Eddie Harris was my first time of being on the road week after week.  He taught me how to carry myself, how to do the business, and how to make music.  We had to play a tune for him in Chicago!  If you were there you got the feeling of power from the band and energy from the audience.  it was magical.   The Jay Pritzker Pavilion in Millennium Park is incredible. The stage is huge, the sound system fantastic, the video system gives everyone the opportunity to see all the details! I was told my bass sounded like my bass! Thousands of people!  A standing ovation at the end of our set!  What a night!  Check this photo!