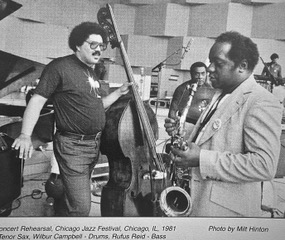 Hosting "A Night of Eddie Harris" at Dizzy's Club, NYC!
Posted: August 20, 2023
Eddie Harris and his music will be celebrated, and I could not be more pleased.
I will be the host of this evening at Dizzy's. This man should be celebrated. Get it on your calendar, Tuesday, October 17, 2023. One night only. Two sets – 7:30pm and 9:30 pm.
Photo Credit: Milt Hinton