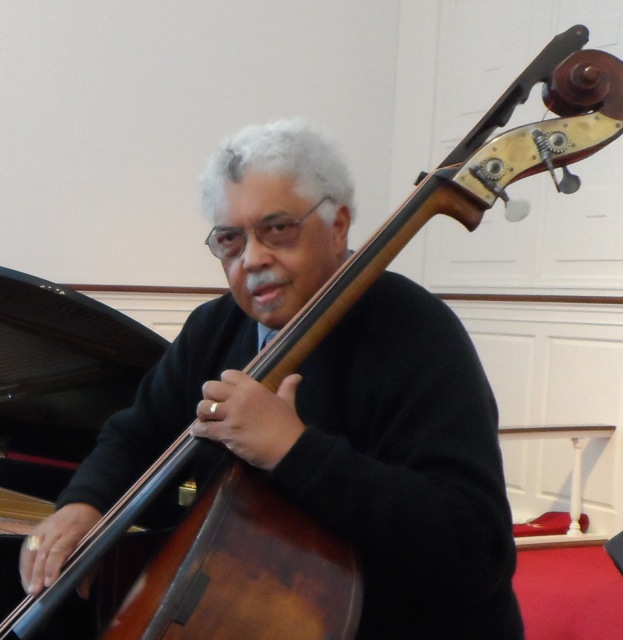 Jazz en Rafale ~ Montreal
Posted: March 19, 2015
I had a fantastic rehearsal today with the JAZZLAB ORCHESTRA playing my "Quiet Pride" music here in Montreal. I could not be happier. We have one more tomorrow to get deeper into the music, so Saturday night's concert, March 21, 2015, will be explosive. If you live near Montreal, Canada, we will be be performing at L'Astral. The concert series, which is quite extensive, is sponsored by Jazz en Rafalle under the leadership of bassist, Alain Bédard. We stopped by L'Astral tonight to see old friends Jonathan Blake and Scott Colley perform with Donny McCaslin in this intimate, delightful performance space.
John Roney (piano), Simon Legault (guitar), Kevin Warren (drum), Carole Therrien (voice), Roberto Murray (sax tenor, flute, clarinet), Alexandre Côté (sax alto), Erik Hove (sax alto), David Bellemare (sax tenor), Samuel Blais (baryton and clarinet), Jean-Nicholas Trottier (trombone), Richard Gagnon (trombone), Dave Grott (trombone), Bob Ellis (trombone), Aron Doyle (trompet), Dominic Leveille (trompet), Jacques Kuba-Séguin (trompet), Bill Mahar (trompet), Jocelyn Veilleux (french horn)
Come by.  You won't be disappointed!