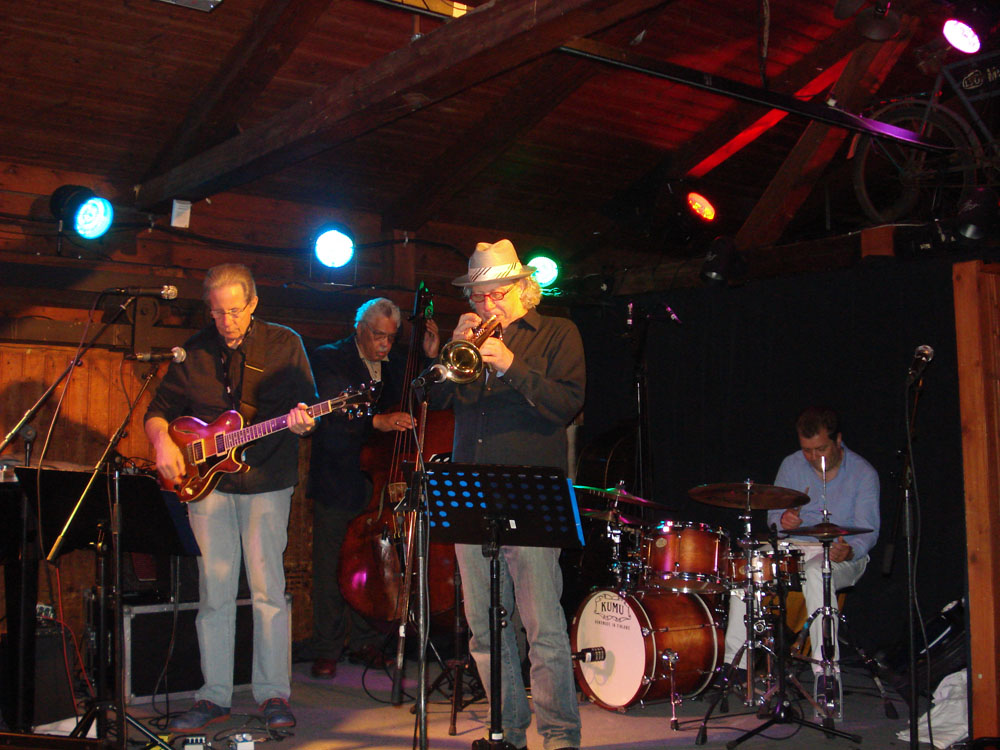 The 48th International Pori Jazz Festival, Finland
Posted: July 16, 2013
This week I am in Finland, with The Tim Hagans Quartet at the Pori Jazz Festival. On July 19 we will be performing in the Pori Theater, a 300 seat theater that is the oldest and probably also the most beautiful theatre in Finland. It is an intimate, lovely setting for Tim's music.
.
On July 20, we will be performing in the Café Jazz. This restaurant, located in the heart of the Jazz Street by the riverside, is one of the most popular clubs at the festival. How much better can this get? Playing with Tim Hagans, Vic Juris, and Jukkis Uotila! Great jazz, food and drinks with seating inside and out!
I have not been to the Pori Jazz Festival since I performed there with Stan Getz. That was a long time ago! I am really looking forward to being there again. I wonder how much is the same, and how much has changed? Let me mention that this is an excellent time to retreat to Finland!! The heat wave over this country is definitely making it easy for me to get on that plane!
I have just returned from The Jamey Aebersold Jazz Camp and must comment on something wonderful. There are wonderful concerts every night with all of the faculty spread out over the week. There was one exception. Thursday night was an incredible display of artistry by the piano faculty: Dan Haerle from Texas started things off and set the bar in the stratosphere, Todd Hildreth from Kentucky, Phil Degreg from Cincinatti, Bobby Floyd from Ohio, Andy Laverne from New York, and Steve Allee from Indiana, performing one chorus each of the beautiful song, Body and Soul. EACH PLAYER'S PRESENTATION WAS BRILLIANTLY EXECUTED, CREATIVE, AND TOTALLY INSPIRING! If I were a piano player attending the camp, I would be in Jazz Heaven. This was the very first time Jamey introduced this concept. I do hope he keeps this concert every year hereafter. BRAVO GENTLEMEN! If you love to play jazz and have never been to this camp, treat yourself to a life changing experience.